"You Can Only Make a First Impression Once. We Make it Twice"!
---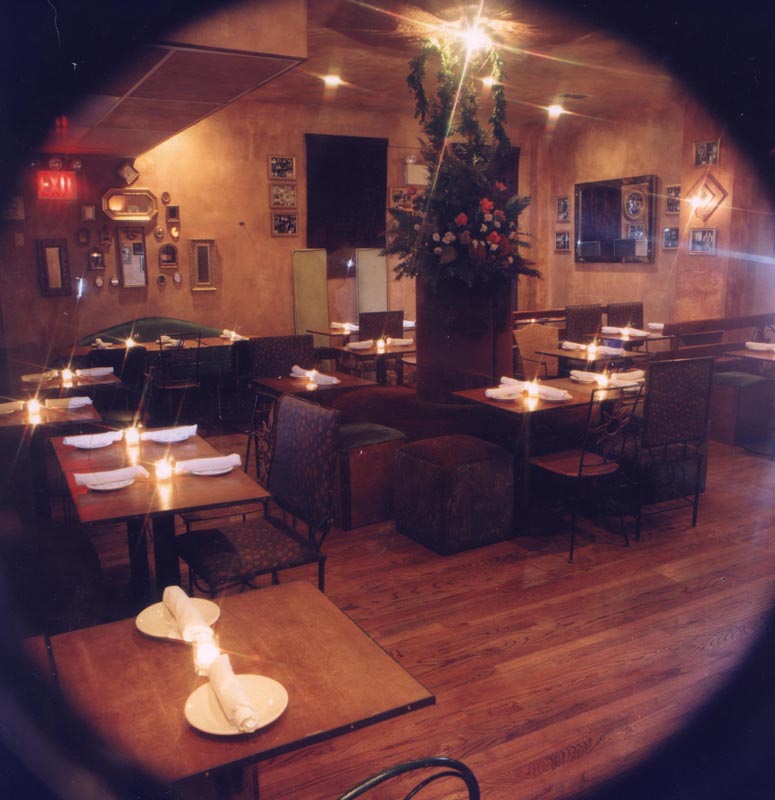 Attention! Twins Restaurant is in the process of moving locations. Look for a bigger and better Twins in midtown Manhattan later this year. Meanwhile, check out the other things Debbie and Lisa are up to in Hot News.
TWINS RESTAURANT New York City 1-800-RU-TWINS
"YOU CAN ONLY MAKE A FIRST IMPRESSION ONCE WE MAKE IT TWICE" -TWINS RESTAURANT, TM
Twins Restaurant is owned by identical twin sisters Lisa Ganz, twin sister Debbie Ganz, and actor Tom Berenger. We are the only restaurant of its kind, staffed entirely by 37 sets of identical twins who work the same shift, in the same station, in the same uniform. Twins Restaurant opened November 14, 1994. We get 10-20 sets of multiple customers each evening for dinner (ranging from newborns, sextuplets to 95 years old) and when multiples come in, they sign our twin guest book, they get their picture taken (which goes on the wall) and they get two for one drinks (triplets get three for one, quadruplets get four for one). In addition, we specialize in single malt scotches, because it is the only single thing we have!!!! It doesn't end there - we have twin towers, double door knobs, Doublemint gum, double sided business cards, double light fixtures, double mirrors and of course, double bar stools. You see Double before you have a cocktail.
Twins Restaurant is a restaurant first and a concept second. At a time when theme restaurants have infiltrated the food world very few are highly recognized for its great food. We have an American menu with a Mediterranean influence. This is what puts Twins in a class of its own. We are open ONLY for dinner seven nights a week, beginning at 5:00pm and we are open for Sunday brunch from 11:00am - 4:00pm. We are not open for lunch, only Sunday Brunch.
TWINS is approximately 2,000 sq. ft. with a full dining room and a 36 ft. mahogany bar and lounge area. The stained glass Twin Towers, vibrant multi-colored banquettes and Twin paraphernalia all lend additional ambiance to the fun of a great evening out. We also have a beautiful outdoor garden which seats approximately 40 people for spring and summertime seating. TWINS RESTAURANT is opening other locations, nationally and internationally within the year.
Please come in for dinner and enjoy the "Twinergy" of Twins Restaurant.
Twincerely Yours,
Debra & Lisa Ganz
---
© 1999-2009 Twinsworld.com, Debbbie Ganz c/o Twins Talent, PO Box 1253 New York, NY 10028